Meet the Doctor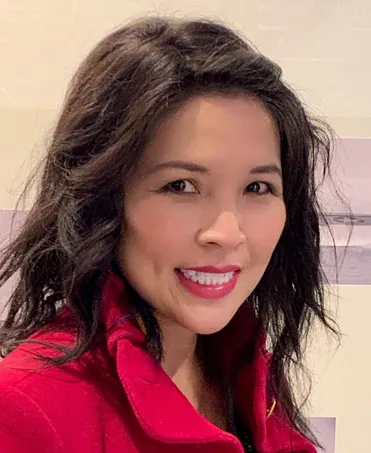 Hanah Pham, DDS
(AEGD, FADIA, MADIA, DADIA)
Dentist in Reston, VA



Reston Sunrise Dentistry
Through sedation and cosmetic dentistry, Dr. Hanah Pham can provide Quality, Service and Excellence in dentistry and creates beautiful smiles in a tranquil and comfortable environment where our patients' comfort comes first. You can rest assured that you'll receive the personalized attention you deserve. My team and I will listen to your needs and answer all your questions. Plus, you'll receive a complete and thorough exam including oral cancer and gum disease screening with oral hygiene instructions at no additional charge. For people with special needs and fear, we have different methods of sedation (nitrous oxide, oral sedation, intravenous sedation) for all levels of fear to help you relax or to knock you out completely. We will always focus on quality, service, and excellence!



Dr. Hanah Pham's Credentials and Awards

Dr. Pham has been awarded "Americas Top Dentist" 2003-2004, 2005-2006, 2006-2007, elected by the Consumer Research Council of America, a non-profit organization. Selections for the list are based on scoring on training, experience, certification and professional affiliations. We proudly display the award in the office. "No fees, sponsorships, donations or advertising are accepted from dentists, dental treatment facilities or dental referral organization to insure an unbiased selection".

Dr. Hanah Pham graduated from the Medical College of Virginia with High Honor, Magna Cum Laude. Dr. Pham pursued the elite post residency program (post-doctoral), the Advanced Education in General Dentistry, at the Audie Murphy Veteran's Hospital in San Antonio, Texas. This prestigious post residency program is highly recognized for its academic and clinical excellence. There, Dr. Pham had extensive training in full mouth reconstruction and comprehensive dentistry, such as gum treatment, implant surgery and implant restoration, root canal therapy, and sedation dentistry for children and adults. Furthermore, she has in-depth training in her post doctoral residency in Pain Control and Conscious Sedation.
Dr. Hanah Pham believes in continuing her advanced training so that she can provide the best dental and surgical care that dentistry has to offer for her patients. Therefore during private practice, she continues to advance her knowledge and training. She would fly to the Dental School in Florida (Southwestern) to further her implant surgical training and received certification in Dental Implant Surgery: Fundamental and Details, and Advanced Implant Site Development. To further her surgical advancement, she continues to achieve her surgical implant advancement with the ADIA (American Dental Implant Association), going back and forth from Florida to Washington D.C. for 3-4 years to receive the Fellowship, the Mastership, and the Diplomat Award Recognition with the ADIA. The Diplomat is the highest recognition in Implantology where she puts in close to 700 credit hours.



Community Involvement

Dr. Pham has always been interested in helping people in need. In the past, she volunteered for two years at a permanent shelter for mentally and physically handicapped adults (The Northern Virginia Training Center). There, she took care of their daily needs and also participated at the shelter's dental facility to assist. In addition, she volunteered for one summer at a temporary home shelter for runaway teens and she was very appreciated by the teens who were trying to find themselves. Flying over to Jamaica on a volunteered mission to do free dental work was one of the most rewarding experience for Dr. Pham. She feels gratified when she is able to help the truly needy and is able to contribute to society.

Along with her outreach care for others, she also touches patients with her gentle skills and genuine compassion for others. These skills, which are used as a tool for distraction and relaxation, enhance her calming, humorous, and non-judgemental approach to dentistry, which her patients have come to admire.
Dr. Pham participates in the "Smile for Children" program, by providing quality dental care to the underserved children and young adults in the community.
Dr. Pham believes in achieving excellence in dentistry. She stays current with the latest advances and techniques in the dental industry. Currently, she is working towards achieving the nationally recognized fellowship award with the Academy of General Dentistry (AGD).
In her free time, Dr. Pham enjoys yoga and swimming to relax the mind and decompress. She loves to take the time to spend time with her family to go out for food tasting and volunteering at the Boy Scouts to help fundraise for the troops. At home, she enjoys interior design and home organizing to create relaxing environments in each room. Lastly, she immerses herself in anything that involves health and wellness.
We want your visit with us and many more to come to be a very pleasant experience. Please call us at (703) 860-4148 or request an appointment if you have any questions.