Whitening and Bleaching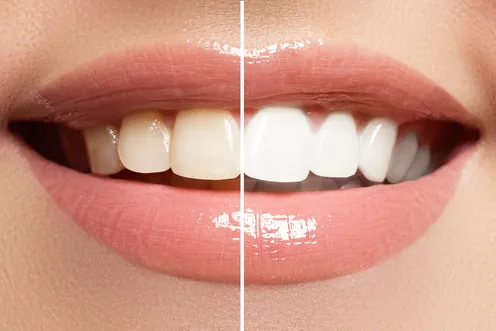 At our Reston office, we use various teeth whitening procedures to help brighten your smile:
In-office whitening uses a power light in increments for several minutes in 3-4 applications. There is a light preparation involved before and after the procedure.
An at-home custom tray whitening system is completed in 2 steps. The first step is to make an impression of your teeth. With this impression, we'll craft you custom whitening trays that you can use over and over. Finally, you will take the whitening gel and put it in the gel for a short period of time over a period of a few days. This often results in a whiter smile of 4 - 8 shades! You can keep the tray for as long as it still fits and use it for touch-ups every 6-12 months as needed.
People from Reston, Fairfax, Herndon, Sterling, Vienna, Manassas, Springfield, Burke, Annandale, Arlington, and surrounding areas in Virginia can contact us for teeth whitening today at (703) 860-4148.